Getting Love From Nancy Lane
Bruce Von Stiers
Nany Lane is a Canadian jazz vocalist. She has just released her debut album, Let Me Love You. Seductive, sultry and intimate vocals are the essence of this album.
Nancy comes from a musical background. Her grandmother was an opera singer and an aunt is a jazz performer. Nancy's dad played saxophone at home and her brother managed a record store.
Nancy is not only a vocalist, she is a songwriter as well. And though this is Nancy's debut album, she isn't a stranger to the world of recording. She has recorded jingles for commercials and performed on film soundtracks. An entry from a sound engineering student featuring Nancy singing a jazz standard won a Downbeat award. And a song that Nancy wrote, Feel Happy, was recorded by Las Vegas performer Veronic Dicaire.
Let Me Love You was recorded at Montreal's Studio 451. The song arrangements were done by Laura Driscoll. The album is being self-released by Nancy.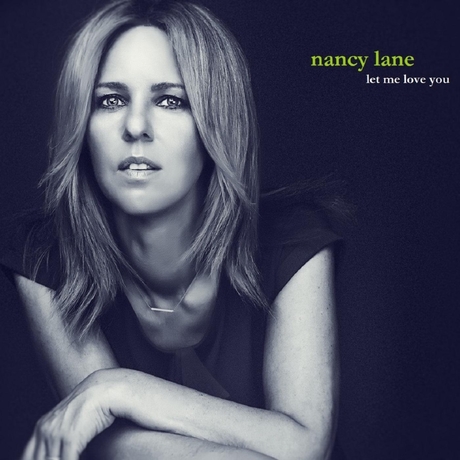 Laura Driscoll is on piano. Besides playing on the album and doing the song arrangements for it, Laura has recorded with groups such as Bossa Nuevo and Tango Espejo. Mike De Masi has several Montreal club dates under his belt in the last couple of years. He lends his talents on bass for this album. Guitarist Kenny Bibace was on Christine Jensen's award winning album, Treelines. He plays guitar on this album for Nancy. Dave Liang is a drummer who has recorded with Ranee Lee and the Kevin Dean Quartet among others. Dave plays drums on this album as well. Aron Doyle has been a member of Le Dixieband and was a founding member of the FACT jazz quartet. He plays the trumpet and flugelhorn on three of the songs on the album. Francouis D'Amours has played and recorded with numerous top North American artists. He is on tenor sax for three of the album's songs.
The title track, Let Me Love You, is up first. This H. Bart classic is extremely well done with fluid and melodic vocals.
Vocalists from Frank Sinatra to Ella Fitzgerald have recorded I Can't Believe That You're In Love With Me. Nancy adds her own touch to the song with a touch of smoky, often sultry vocals. There is a great sax solo in the middle of the song too.
We're Together is a nice, slightly samba styled toe-tapper.
Nancy has some super sultry, smoky vocals in Tout Ce Que Vent Lola. This is the French language version of the song What Lola Wants. Nancy sings it in French, which just adds to the sexy, sultriness of her rendition.
Then things speed up with the toe-tapping song Every Time I'm With You.
I have heard many renditions of the classic song Cry Me A River. But I don't think I've ever heard a rendition that gives off a sexy vibe like Nancy does with her vocals on her rendition.
Nancy does a nice job with the toe- tapping Rogers/ Hart classic Everything I've Got Belongs To You.
Both Bobby Darrin and Frank Sinatra had hits with the Cole Porter song All Of You. Nancy gives a slightly smoky, lounge singer sound to this classic.
Nancy gives another Rogers / Hart song a try. This one is You Took Advantage Of Me. You can almost hear the smile in her voice as Nancy sings the song.
Several people have recorded the Cole Porter song, What Is This Thing Called Love? I know the Ella Fitzgerald recording the best. Nancy gives a breathy, melodic performance on the song.
One of the most popular renditions of Just Say I Love Him was recorded by Nina Simone. Nancy closes the album with her own terrific rendition of the song.
Nancy Lane has chosen some great songs for debut album. Each one of them follows the theme of the album, which is about being in love and letting someone love you. Nancy's delivers an excellent listening experience with Let Me Love You.
You can get a copy of Let Me Love You from CD Baby, amazon.com and selected other online and traditional music retailers
Nancy's official web site has samples from a few of the songs from the album that you can listen to. The site is www.nancylanemusic.com .
Back to the BVS Reviews Main Menu
---
© 2015 Bruce E Von Stiers