Frankie and Friends Preschool Adventures
Bruce Von Stiers
Knowledge Adventure has a learning series called JumpStart. They have recently revamped the series and changed the name slightly. It is now called JumpStart Advanced. One of the titles in this series is JumpStart Advanced Preschool. Your child will help the characters perform all sorts of tasks while having fun.
There are eleven different activities in this game. The child playing the game will be assisted by several different animated animal characters. There is Frankie, Kisha, Casey, Pierre and Eleanor. Frankie is a dog and the leader of the group. Kisha the mouse is the resident artist. Casey is an all star athlete and a cat. Pierre is a music man and could be a cat too, I don't know. Eleanor is the top reader. Her memory is pretty good too as elephants never forget.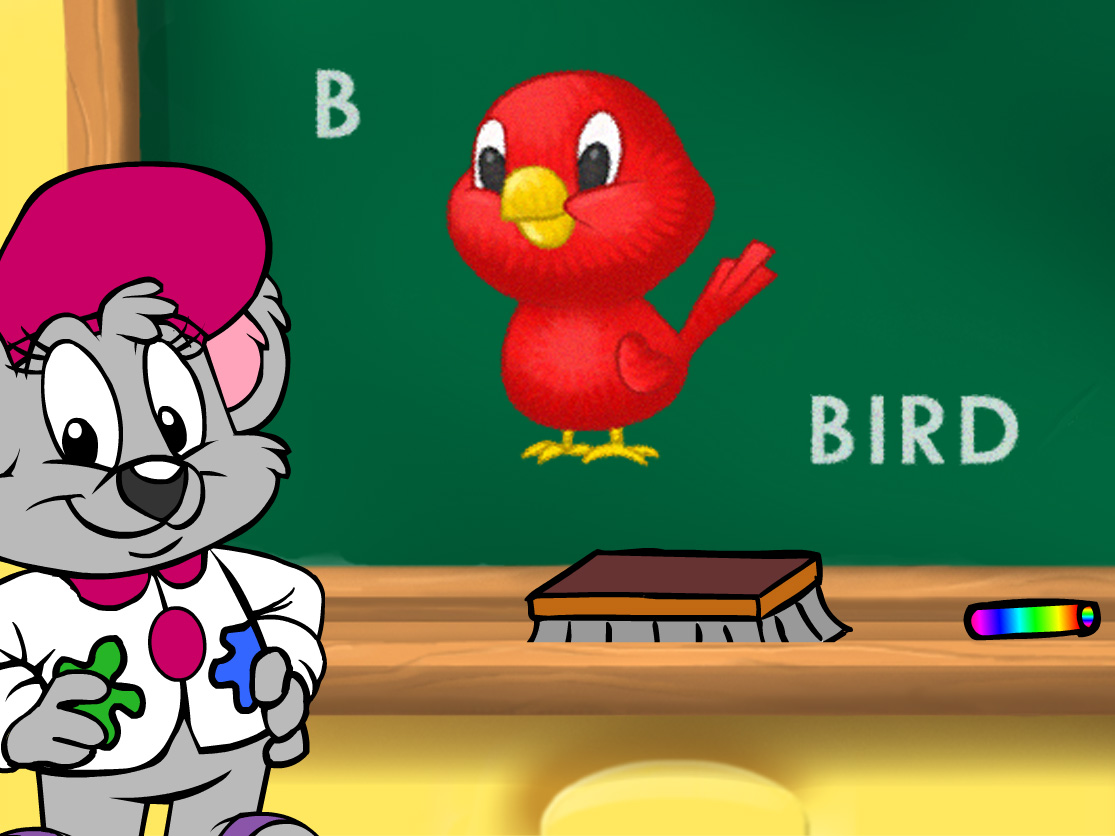 As I mentioned earlier, there are eleven activities in the game to choose from. The first is Pick A Pet. This starts things rolling. Frankie has started an Adopt-A-Pet campaign and you have to pick out a pet. Name the pet and go on to the Classroom to start the other activities. Choose activities like Rhyme Time or Music Maker. Choose outside activities like Shape Tag or Balloon Animals.
Magic Chalk has you matching beginning sounds of words with the pictures that Kisha is drawing on the chalkboard. Bubble Pop involves Eleanor and a wash tub with a ducky in it. Match the letter bubbles to the ones that Kisha will be calling out. It can be lots of clean fun. Picture Perfect is where you will help Frankie get his pets in some kind of proper order.
In Shape Tag, those pesky shapes are out on the playground equipment. Click on the shape that Casey calls out to grab one and get it back to where it's supposed to be. Balloon Animals is a numbers matching game that, if done correctly, will have Casey making you a balloon animal.
In viewing the credits for the game, I was amazed at the talent that was used. The voices of the characters form kind of a Who's Who of voice over talent. Kath Souci is the talent behind Lil and Phil on the Rugrats. She does the voice of Eleanor. Next is Joshua Seth. Besides being a magician, does the voice of Tai on the Digimon animated series. Joshua is the voice of Pierre. Hope Levy has done a lot of voice overs and so has Dee Bradley Baker, who provides the voice of Frankie in the game. Dee did the voice of Daffy Duck in Space Jam. Hope does the voice of Kisha and did voice work in Shrek.
JumpStart Advanced Preschool is a fun and entertaining way for your child to learn. The folks at Knowledge Adventure put a lot of work into making their programs both educational and exciting for young children.
Look for JumpStart Advanced Preschool at stores like Target and Best Buy. You can also order it online from Knowledge Adventure. Their web site is www.education.com.
---
© 2002 Bruce E. Von Stiers